BIRTHDAY PARTIES
"After you guys left, my daughter said, 'this was the best birthday ever, Mom. I wish it could never end.' You guys are awesome." - Wazhma M.
We offer customized adult dance parties and two different parties for kids ages 5-15. Scroll down for party descriptions and options.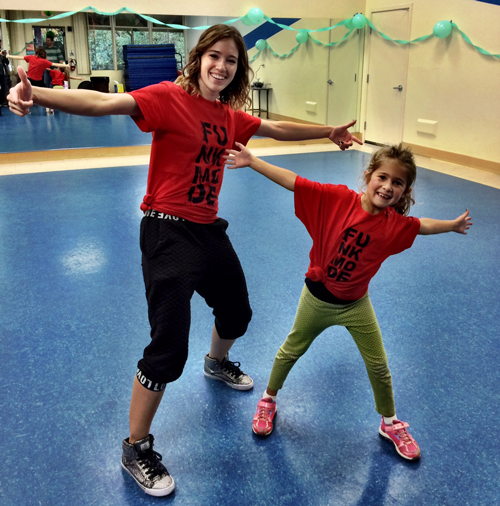 HIP HOP STAR PARTY
We guide the partygoers through all of the steps it takes to put on a live Hip Hop dance show for family and friends. We use kid-friendly Hip Hop music and moves that are sure to put a big smile on the faces of the kids and audiences alike.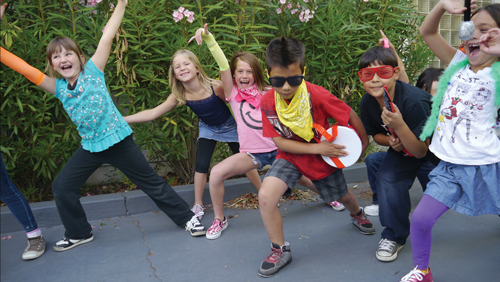 5-ELEMENTS BREAKDANCE
We created a five-step process where the kids will learn the five basic elements of break dancing and prepare to put on a break dancing show before the party's done.
FUNKY MONKEY
Bring Funky Monkey to your party! Funky is our mascot and he looooves to dance! If you're looking to get your party or event started, Funky loves to come through and lead group dances, entertain, show off, pump up the crowd, pose with your guests, eat all your cake and swim in your pool! Funky told us that he is down to come to almost any kind of party you can think of. Unnnless it's at a zoo. He doesn't do cages.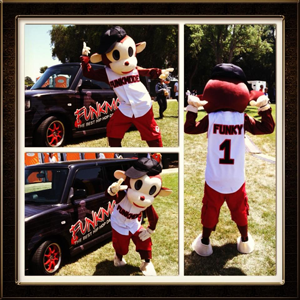 (click the pic to enlarge)
CUSTOMIZED ADULT PARTY
That's right, we have parties for adults too! You and your guests can learn some old school or new school moves while we get everyone ready to break it down. Whichever you choose, we promise that you will have a great time with your friends and a party to remember.
PRICING
5-15 people - $225
- Add $10/person for additional attendees
- Optional add-on: $100 if you want to do a second hour of food and presents at FUNKMODE Studios
- Optional add-on: $100 if you want Funky Monkey to come to your party
Parties are 45-60 minutes and can be held at our studio or at your party location
Contact us to book your party today!