FREE CLASS WEEK
Usually once a session, we open up all of our classes to everyone for free. It's like an all-you-can-eat buffet of dance! Stay connected with us in class or on social media to find out when the next one is coming up.

JAMS
These are our quarterly themed dance parties for kids. During these 3-hour extravaganzas of fun, we play games, have contests, serve food, have sing-a-longs, teach dances and anything else we can think of that fits the theme. Not only is this a great time for kids, but it gives parents a sweet window of time to get some time out on the town for themselves.

CLUB FUNKMODE
A one-hour themed cardio dance class is followed by rage-all-night after party at our studio. This event is a perfect way to burn off some steam and then socialize with the FUNKMODE family. Adults only!

CABARET
We have some talented students at FUNKMODE. So, we came up with a special event for them to show off their stuff. And, by "them", we mean YOU! Do you sing, dance, juggle, tell jokes, rap, ride a unicycle or some other kind of amazingly entertaining thing? Then you need to perform at the next Cabaret. This event happens twice a year and is followed by an after party at our studio.

ALL LOVE WEEK
FUNKMODE's all about all love. It's all kinda like all our thing. And what better month to celebrate our love of love than February that gives us the best love holiday? During All Love Week, we dedicate seven days to special events, celebrations, giveaways, field trips, free classes, contests and anything else that lets us spread all love to all of our wonderful students.

WORKSHOPS
Once a session we hold special workshops that allow us to focus on some specialty aspect of dance. It could be a specific dance style, dance technique, or even a more general topic like how to take care of your body as a dancer. Keep an eye on our schedule for what kind of workshop we'll be hosting next.
PAST EVENTS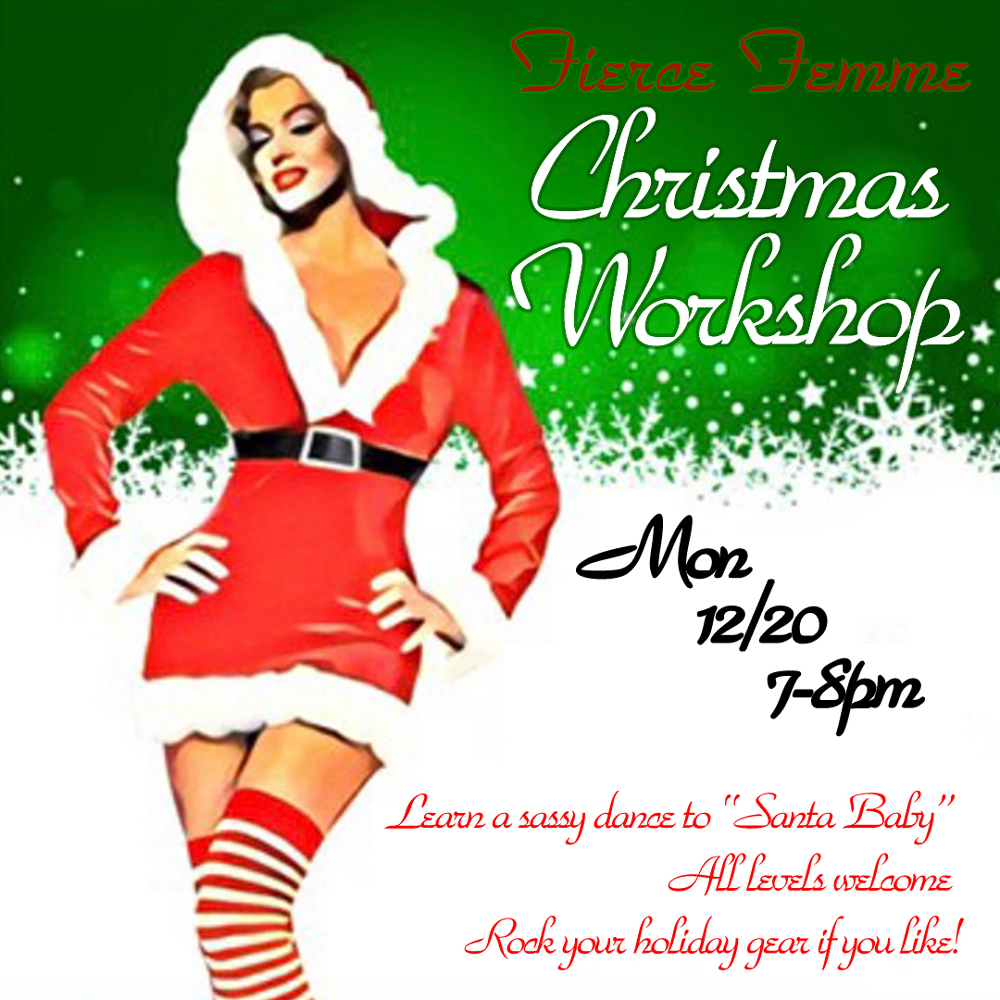 FIERCE FEMME CHRISTMAS WORKSHOP

It's cold outside, but it's about to get HOT in here!

Let's keep it sexy this holiday season, and strut our stuff to a Christmas classic.
Monday, 12/20, 7-8pm
18+ only
All levels welcome
No experience needed
Wear your holiday gear!
CABARET

The Cabaret is back and we want YOU to perform!

What: Adult Performance Showcase
When: Saturday, 11/13, 8pm
Who: Any FUNKMODE student over age 18 can participate
Who 2: Any family + friends are welcome to attend
Tickets: Available @ Eventbrite
Performers: Email cara@funkmode.com to sign up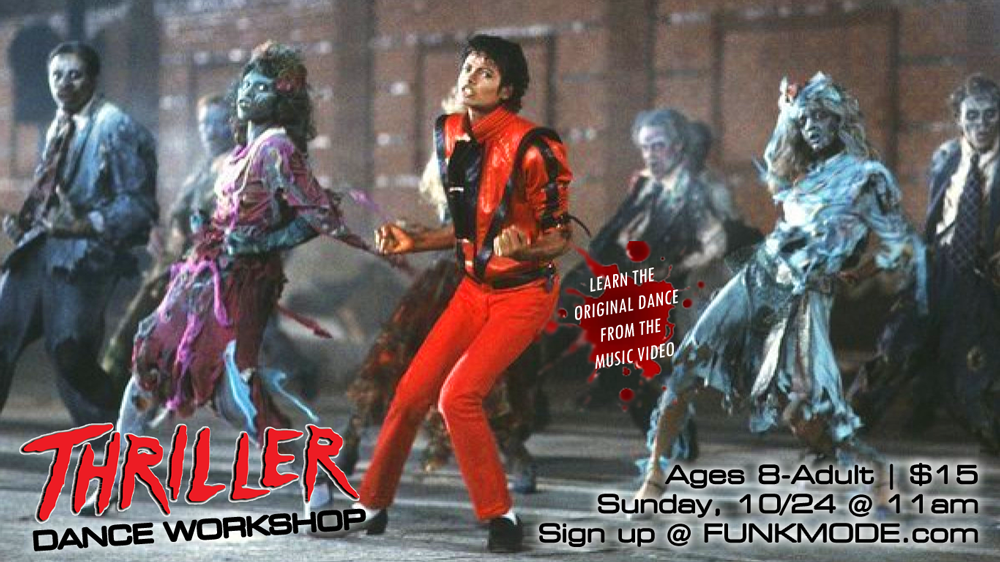 THRILLER DANCE WORKSHOP

Learn to do the original music video choreography to Michael Jackson's "Thriller"!

We will be hosting a one-hour workshop for all students family and friends who want to master the moves just in time for their Halloween parties!

When: Sunday, 10/24, 11am
Who: Anyone age 8+ including FM Students, siblings and friends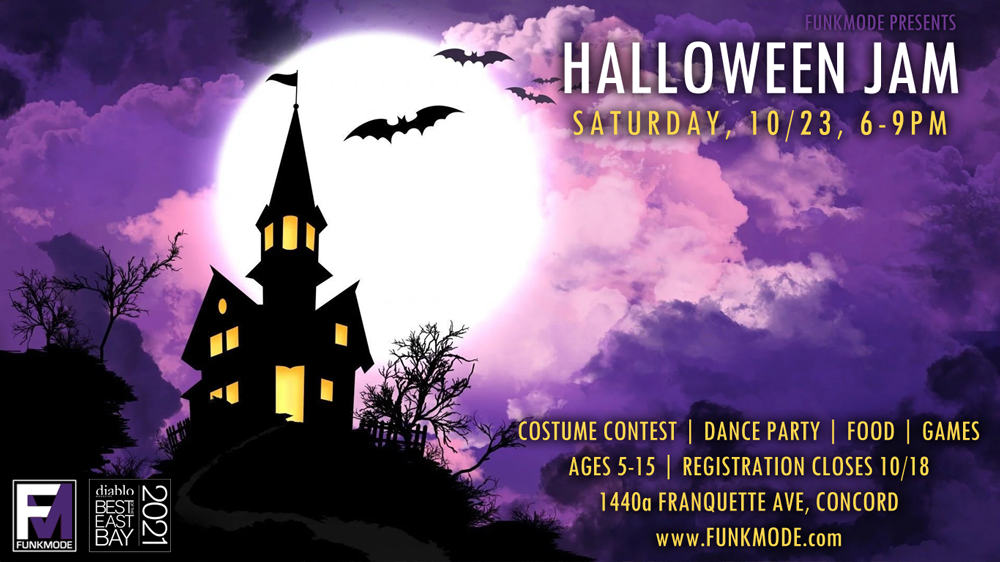 HALLOWEEN JAM

On Saturday, October 23rd from 6-9pm, FUNKMODE is hosting a PARTY, yo! Yeah, that's right ... like a crazy Halloween'd-costume'd-danced-out-food'd-out-Thriller-dancing-funtime-game'd kinda thing. (p.s. that entire preceding sentence is copyrighted).

What: Halloween Costume Dance Party
When: Saturday, 10/23, 6-9pm
Who: All kids ages 5-15 - Open to FM Students, siblings and friends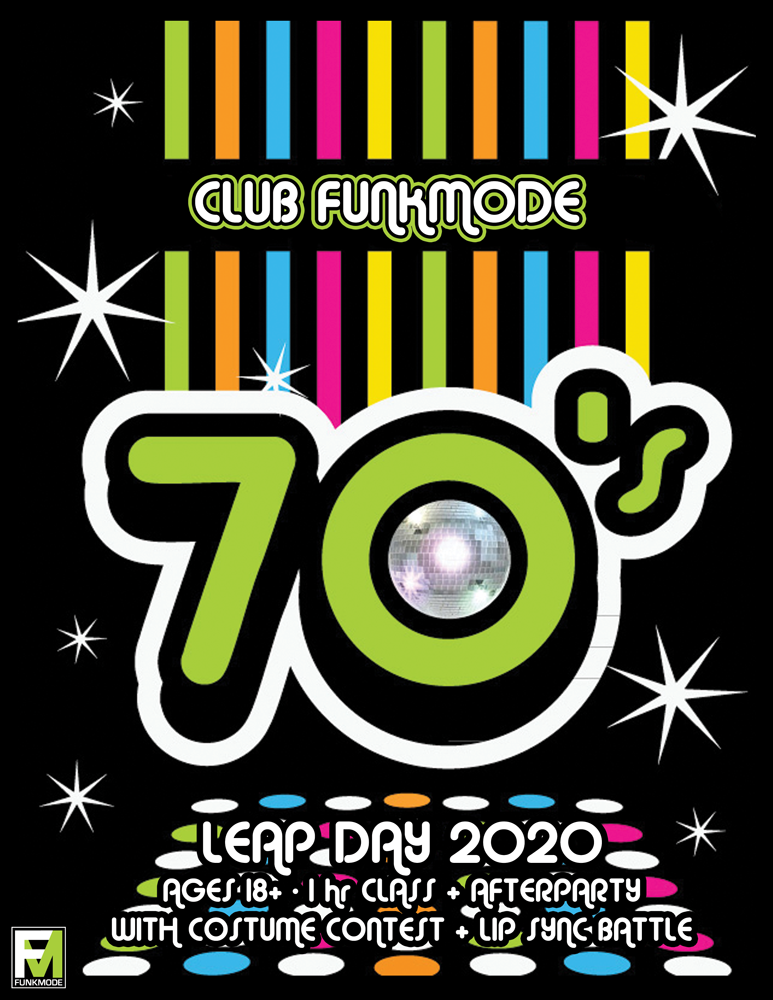 CLUB FUNKMODE - 70s NIGHT

Studio Funky4 is ready to help you rock, skate, roll, and bounce to your favorite 70's tracks all night long, baby!

Feelin' some bellbottoms? Wanna be a disco diva or a peace loving hippie? Show off your 70's flava in the costume contest, strut your stuff down the Soul Train line, and get ready to enter the lip sync battle with some friends.

Can't wait to see you all there as we turn the studio into the FUNKIEST place on Earth!

When: Saturday, 2/29
Time: 8pm til the disco ball stops spinnin'
Who: Ages 18+, Non-FM students welcome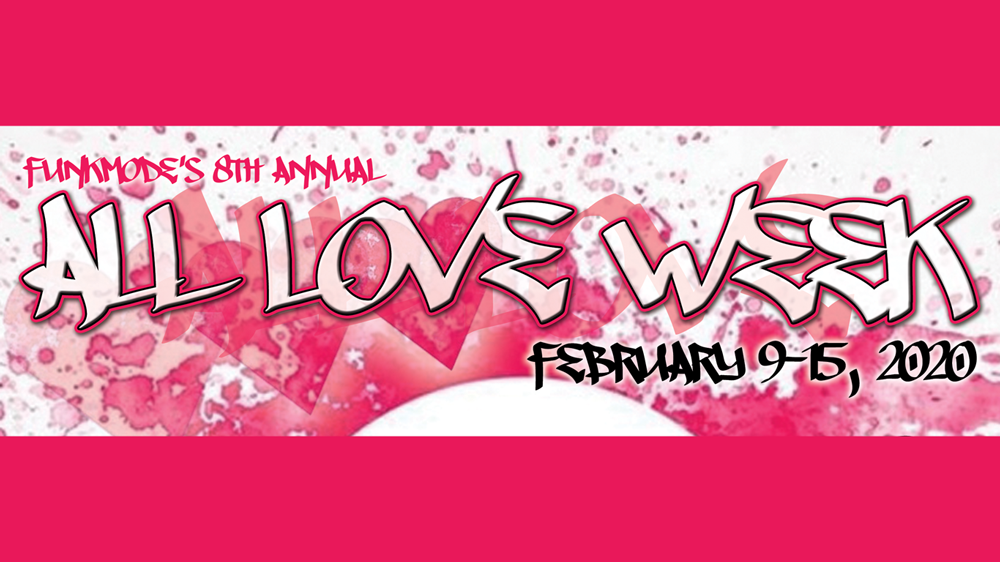 ALL LOVE WEEK

What have we got in store for you this year? How about ...
A food drive benefitting Monument Crisis Center, Unlimited Classes Raffle, All-ages FamJam (free), MOVE! Class (free), Adult Karaoke and Bowling outing, Coloring Contest for kids, Guess-How-Many-Candies-Are-In-The-Jar Contest, Dress-up Spirit Week, After-class Hangouts, plus in-class giveaways and prizes.

That sound like enough to show you how much we ALL LOVE you? See the calendar at the studio for specific dates and times for each event.