4-5pm
Hip Hop+
5-7yrs

5-6pm
Hip Hop+
5-7yrs

5-6pm
Hip Hop+
8-11yrs

5-6pm
Hip Hop+ (Beg/Int)
Adult

7-8:30pm
Jazz/Contemporary
(Int/Adv)
Adult
4:30-6pm
Advanced Youth Dance
9-14yrs
Requires instructor permission
Email mighty@funkmode.com

6-7pm
MOVE! (All levels)
Adult

7-8:30pm
Jazz/Contemporary
(Beg/Int)
Adult
4-5:15pm
Hip Hop+
14-18yrs

5:30-6:45pm
Hip Hop+
11-14yrs

7-8:30pm
Hip Hop+ (Int/Adv)
Adult

9-10pm
Fierce Femme (All levels)
Adult
6:30-7:30pm
Hip Hop+ (Beg)
Adult

7:30-8:30pm
MOVE! (All levels)
Adult

9-10pm
Twerk (All levels)
Adult
9-10am
Hip Hop+
5-10yrs

9:30-10:15am
Hip Hop+
3-5yrs

10-11am
MOVE! (All levels)
Adult

10:30-11:15am
Hip Hop+
3-5yrs

11am-Noon
Hip Hop+ (Beg/Int)
Adult
class descriptions

HIP HOP+
It's a Hip Hop class, PLUS a splash of music and dance styles related to Hip Hop when we feel like branching out. So, one week you could be dancing to a certified Bay Area Hip Hop track from E-40 and then next you might be shuffling to an EDM banger from Tiesto. Whatever the sound and style, the thing that won't change is our welcoming atmosphere, excellent instruction and commitment to making sure you have fun from beat one to beat done.

JAZZ/CONTEMPORARY
Pretty tough to find an actual adult Jazz class in the East Bay, right? We know, we tried. So we stopped trying and made one. Before long, one got so big, we had to make two to cover all levels of dancers. And we flipped the script on the old school way of teaching Jazz to provide a more contemporary approach to this classic style. Throughout each session we bring you HOT new music, every different style of Jazz (e.g. Lyrical, Musical Theater), and new dances to keep you excited and working hard. We begin each class with fundamental work such as deep stretching, and across-the-floors (focusing on leaps, turns, balance and form) and then we continue on into center work and choreography. Again, this ain't teachers who can't dance anymore rapping people's feet with canes in this class. This is a young, fun, student-focused development class where NO ONE gets left behind and EVERYONE is challenged according to their ability.

FIERCE FEMME
Be empowered. Feel confident. It's time to own your sensuality, and embrace and celebrate your feminine energy. This class focuses on personal expression, not "getting it right". We play the best of today's music (and maybe some throwback favorites) and set it up with FIERCE moves to make you wind, pop and whip it! Come strut, strike a pose and learn some HOT numbers with us ... because sexy comes in all shapes, sizes and genders. Beginners welcome!

MOVE!
Our students know we some sneaky little fitness ninjas who use dance as one of our main weapons. That's why we created MOVE! In this class, we put you through a 60-minute cardio dance workout suitable for people of all levels of fitness and dance experience. We borrow movement from any style of dance scientifically proven to make you sweat and set it to any style of music funkmodically proven to make you MOVE! (see what we did there?) This class is light on choreography but heavy on movement. It's also light on boring and heavy on fun. Basically, if you wanna burn calories and have a great time doing it ... MOVE!

TWERK
Left cheek, right cheek! It's time to learn how to work those assets. According to the bible that is Urban Dictionary, "Twerk" is a verb meaning, "the rhythmic gyrating of the lower fleshy extremities in a lascivious manner." That sounds pretty accurate! Own your body and learn how to pop, shake, wiggle, and drop through a booty based warm-up, a breakdown of individual gluteal and hip movements, and hot choreography to get your heart pumping and your backside jumping. No experience necessary but kneepads required.

MUSIC VIDEO CAMP (SUMMER)
Videos have always been a big part of what we do. Years ago, we got the idea to create camps where we work with kids to produce a music video. The immediate success of that first camp snowballed into having these camps multiple times per year, spanning over a decade while reaching tons of kids. We even had the chance to host one in Singapore! The basic idea is that kids star in their own music video. They get to dance, act, create characters, improvise and perform while also helping us conceptualize, scout locations, and costume. Older ones even assist with camera work, casting, writing and directing. The result is a mini-movie that just gets more and more incredible every year (see examples below). We record each day and the footage then gets professionally edited, resulting in a fully produced music video. Our families tell us that this video becomes a treasured keepsake that provides hours of entertainment and memories for years to come. For us FUNKMODE peeps, these camps are a highlight of our year as well. We have so much fun with the kids. Every group creates new possibilites and brings new talent which translates into truly entertaining performances. We can't wait to work with your kids on our best video yet! (Space is very limited in each camp)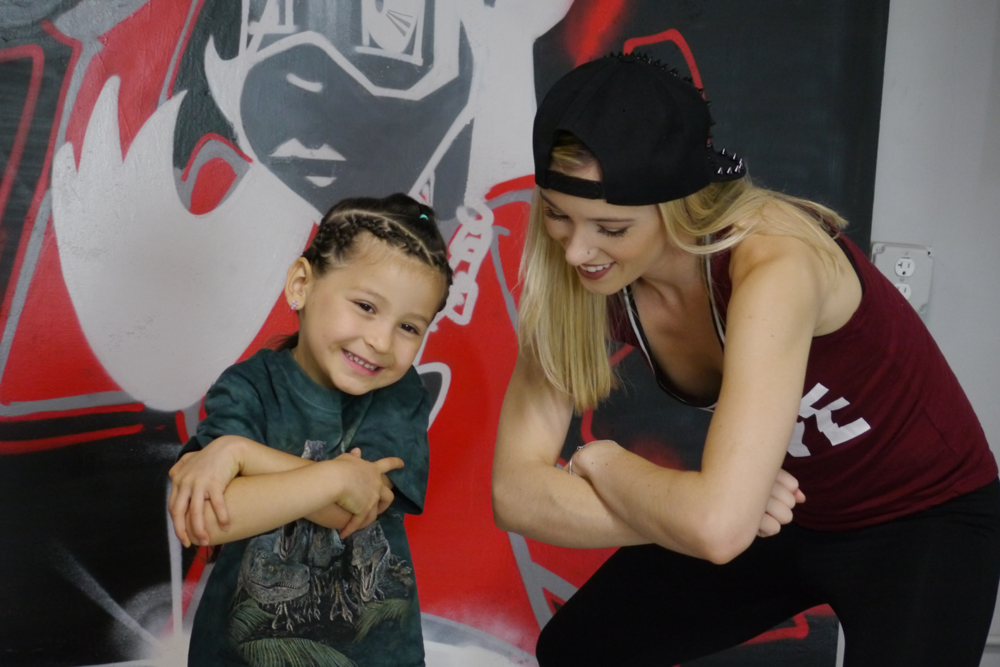 pricING

$185/session

1 session = 12 weekly classes during the current registration period. For example, if you sign up for a session of Hip Hop+ that meets on Mondays, you will take Hip Hop+ every Monday for 12 weeks starting in January and ending late March.

MULTI-SESSION DISCOUNT
The discount works like this ... Your first two sessions are $185 each and every session thereafter is only $120 each. So, if you signed up for four sessions, you would pay $370 ($185x2) for the first two and $240 ($120x2) for the second two. So, if you're really excited to dance or you want to sign up the whole family, this is an ideal discount for you.
Address
1440a Franquette Avenue, Concord, CA 94520

Phone
1(888)FUNKMODE (386-5663)

Email
info@funkmode.com
(or fill out the form below)

Social Media
@FUNKMODE on Instagram, Facebook, YouTube, Twitter, Spotify
(or click the links below)